In a rare show of gratitude to their Alma mater, the BA Economics (Hons) students of 2017-20 batch donated 20 Nos. of books to the college on 24/11/2020. The books included 2 Nos. each of 8 (eight) reference books and 4 (four) general studies books. In a simple function held in the office of the Vice Principal, the students expressed their gratitude to the college and department of Economics in particular, for nurturing and moulding them with love and care. The department of Economics also thanked them for the benevolent contribution made for the welfare of their juniors and future students.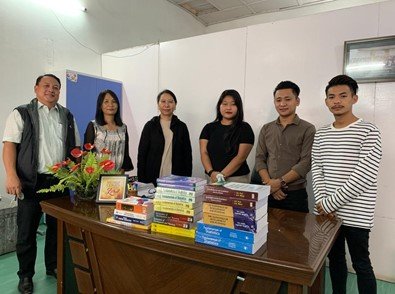 Sd/-
Ms. Anungla Aier
HoD, Department of Economics,
Dimapur Government College.